Construction Noise Barriers PVC Generator Noise Reduction Barrier Panel
Noise Barrier Walls Specifications
Structure: Base Material, Surface & Back Surface
Basic Material: Eco-friendly Polyester Wool
Front Finish: PVC or Waterproof Canvas
Back Finish: Fiberglass fabric
Standard Size: 2400*1000mm
Standard Thickness: 15/18mm
Standard Pattern: 3 layer, 4 layer
Acoustic Principle: Both Sound Absorption & Sound insulation
Density: 1.5kg/m2, 7.0 kg/m2
Acoustic Performance: 15dB, 27dB
Noise barriers are made into two typical configurations. The standard temporary noise barrier absorbs the sound to reduce the noise, and the enhanced noise barrier panel both absorb the sound and block the sound.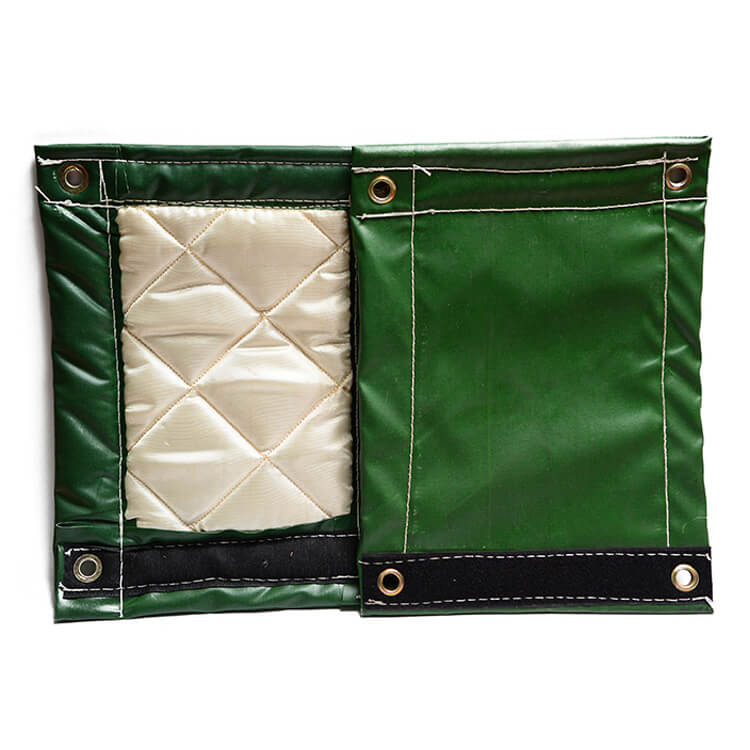 Both noise barriers configuration uses waterproof finish material and a polyester noise absorber that can be quilted. The enhanced sound barrier has an additional mass loaded vinyl tier which help to block noise.
These quilted noise barriers are commonly used to control noise in industrial manufacturing plants and construction sites, and are also used in private residential and public commercial applications. As construction noise barriers, they can be used in building highway as highway noise barrier. As industrial barrier, they can be used as generator noise reduction barrier or noise barrier residential panel.
Temporary Noise Barrier – About Us
1. Professional – We have professional noise barrier PVC blanket sales staff. Any questions will be answered within 24 hours.
2. Price – Because we are factory, so we can provide higher quality and lower noise barriers prices.
3. Service – Thanks to convenient transportation, we guarantee timely delivery date and good after-sales service.
4. Team – We have our own engineering department. We offer tailored products according to your requirements.